Direct mp3 Download (right click and "save as")
Direct mp3 Download Backup (right click and "save as"; via Blip.TV)
This is the latest episode of the syndicated FuseBox Radio Broadcast with DJ Fusion & Jon Judah for the week of July 15, 2009 with some new and classic Hip-Hop & Soul Music, news and commentary.
Our commentary this week focused on the current U.S. Supreme Court nomination hearings for Judge Sonia Sotomayor and how race & class are coloring this situation, lessons that could be learned from the unfortunate situations and passing of sports legends Steve McNair & Arturo Gatti (R.I.P.), the Williams Sisters recent wins at Wimbelton & their continuing non-profit work for the community, and some other things here and there.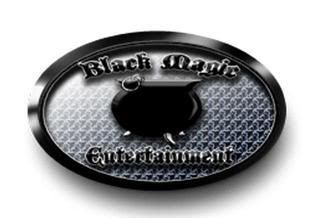 We had a great interview this week with up and coming independent singer and MC Raymond B of Black Magic Entertainment (http://www.myspace.com/raybeezy7).
Some of the topics we discussed was his background in Tennessee & how his family, friends and others got him involved in the love of music, his upcoming business and music projects, how life has been as a successful independent artist in the U.S. South and the work and grind it needs to make it, experiences in the music industry and other things!
This week we do have new Black Agenda Report segment. The Direct EFX segments will return at the end of the HBCU's college summer break period in September.
Feel free to check out some recent episodes of the syndicated FuseBox Radio Broadcast here on BlackRadioIsBack.com – all of the shows are clean/radio friendly.
FuseBox Radio Playlist for the Week of July 15, 2009 (in no particular order)
Ol' Dirty Bastard/Brooklyn Zoo RMX/Elektra
Large Professor feat. Nas/One Plus One/Paul Sea Productions
The Roots feat. Erykah Badu/I Wanna Be Where You Are/White Label
Freeway/Freeway's Beard/Free Money
Big Cakes/Soul/Kipling
Enoch 7th Prophet feat. Zay/Sick 'N Tired/Data Frequency
Raymond B/Supa'Man/Black Magic Ent. (http://www.myspace.com/raybeezy07)
John Legend/When It Rains/GOOD Music & Columbia
Raheem DeVaughn feat. Young Chris/Wanna Love You/368 Music Group
B.o.B. feat. Playboy Tre & Killer Mike/Say What You Want/White Label (http://www.myspace.com/bobatl)
Mista F.A.B./2010 'Til Infinity/Thizz Ent.
Dukes of DaVille/Superflycredible/DukesofDaville.com
Chico Debarge feat. Talib Kweli/Math/Universal Motown
Ashy L Bowz/Hood/ODS Management
Phil Ade/Going Off/368 Music Group
Trife Diesel feat. B.o.B. & Inspectah Deck/Speed of Life/White Label (http://www.myspace.com/trifediesel)
DJ Logic/Hope Road/Ropeadope Digital
Dead Prez feat. Johnny Polygon/NYDP/Boss Up Inc. & Invasion Music Group
Jay Electronica/Exhibit A (inst.)/Decon
Swazy Baby/Half of It (inst.)/Slip-N-Slide
American Yard/No You Didn't (inst.)/Konvict, SRC & Universal Motown
Jus Bleezy feat. T-Pain/I Gotta Tell Her (inst.)/JB Entertainment
Eyedea & Abilities/Burn Fetish (inst.)/Rhymesayers
Mista Mac feat. Flo Rida, Brisco & Ball Greezy/Drop That (inst.)/Poe Boy Music Group & E1
Lil' Jon feat. Swizz Baetz & Snoop Dogg/I Do (inst.)/Universal Republic
Black DaDa/I'm A Zoe (inst.)/Universal Republic
Arab feat. OJ Da Juiceman/Kitchen Musik (inst.)/Angry Chimp Music Group
Grand Agent & Raynge feat. Camp Lo/Minivan (inst.)/Interworld Agency Media (http://www.myspace.com/grandagentlivlraynge)
PLUS Some Extra Special Hidden Tracks in the Jon Judah Master Mix w/ Old School Classics and more MySpace.com Independent Music Finds
Current FuseBox Radio Broadcast Radio & Internet Affiliates (as of this week):

UrbanNetwork.com's The Mix Internet Radio Station – UN Power Jam Radio (owned by Urban Network Magazine) OKRP.com, ReeWineMusic.com/ReeWine Radio, Progressive Blend Radio, Sprint Radio Extra/mSpot (via the Worldwide Alpha Communications Network), SouthBound.FM, DeadBeat Radio, CrackAudio.com, TheBestJams.com/The Best Jams Radio, FlyTunes.FM/FlyCast ,Planet Urban (Austrailia)/PlanetUrban.com.au, AmalgamDigital.com, BlockJams.com, ConspiracyUK.com , FONYE Radio , VI Radio , DurdeeSouthRadio.com , Beyond.FM , MyBlockRadio.net, Rutgers University Radio, WRSU 88.7 FM, Stop Beefin' Start Eatin' Radio, Ceesiety Radio, Mixshow Blast Radio, Slip-N-Slide DJs Podcast, The Best Jams, ExtravaGangsta Radio, HipHopSoulRadio.com , Digiwaxx Presents: The Blast , White Folks Get Crunk for DJs, Legion Music & Media, UnderWorldMixRadio.com, MixLaWax Radio, Trunk Hustlers Online, 907 Jamz. The6.FM, Nilo Radio, 1.FM Jamz, Blayze University Radio, Blip.TV, iBlog126.com, Miro, WSOUF.com, True Fire Radio, StreetsD.com (Streets Mos Magazine Radio), Rock The Dub, Last Word Online, Soul Pitch Hustle, Black Soul Rhythms, Honey Magazine, i95.FM, The PRess Junkie, BlackCoffeeChannel.com (Coming Soon), Gutta Muzik (HD) Radio (Coming Soon)

** Most Stations/Outlets Tracked via RadioWave Monitor, Mediaguide & SoundExchange **
Subscribe to get the weekly episodes of the syndicated FuseBox Radio Broadcast with DJ Fusion & Jon Judah!

XML











//