Direct mp3 Download (right click and "save as")
Direct mp3 Download Backup (right click and "save as"; via Blip.TV)
This is the latest episode of the syndicated FuseBox Radio Broadcast with DJ Fusion & Jon Judah for the week of January 20, 2010 with some new and classic Hip-Hop & Soul Music, news and commentary.
Our extended commentary this week focused on the current tragedy with the earthquake aftermath in Haiti, including the current casualties, what are other countries going to offer in regards to accepting Haitians of all ages into their countries post-recovery, worries of profiteering off of Haiti's issues pre- and post-recovery, the ignorant statements of Pat Robertson & Rush Limbaugh and some other things.
We also talked about the current Cybersecurity Act of 2009 draft that's out in the U.S. now that could give the president the right to shut down the internet with their own definition of "danger", NBA Basketball player Washington Wizard star Gilbert Arenas' current legal troubles & how that ties in to Black Athlete stereotypes and other things here and there.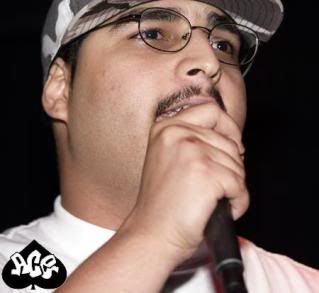 During this week's show, we had a great interview with Brooklyn, NY's own independent Hip-Hop MC G3MZ (http://www.myspace.com/g3mz; http://ElegantHoodness.ning.com).
Some of the topics we've touched base on included G3MZ's musical & family background, his current feeling about the NYC Hip-Hop scene for both good and bad & it's need to change, the lack of respect lately for lyrical MCs via the mainstream and beyond, personal and other politics of the music business, his upcoming mixtape and album projects, how he connected with the N.A.N./Elegant Hoodness movement and a lot more!
There is a new episode of Black Agenda Report in this week's broadcast but none for Direct EFX (due to not receiving before broadcast time).
Feel free to check out some recent episodes of the syndicated FuseBox Radio Broadcast over at our official blog, BlackRadioIsBack.com – all of the shows are clean/radio friendly.
FuseBox Radio Playlist for the Week of January 20, 2010 (not many due to this week's interview and extended show intro)
Afu-Ra/Whirlwind Through Cities/TVT Records
Grace Jones/Slave to the Rhythm (Hot Blooded Version)/White Label
Jaheim feat. Jadakiss/Ain't Leaving Without You RMX/Divine Mill
Nneka feat. Jay Electronica/Walking (J. Period RMX)/JPeriod.com
G3MZ/Maybe/Elegant Hoodness & N.A.N.
B.o.B./The Biz/White Label (http://www.myspace.com/bobatl)
Wale feat. Phil Ade & Raheem DeVaughn/Pretty Girls RMX/368 Music Group
Enoch 7th Prophet feat. DamGood, LP & Madam Madon/Run Dat/White Label (http://Enoch7thProphet.blogspot.com)
The Pleb/One for Senegal/Wonderwheel
G3MZ/Eco-Stimulus/Elegant Hoodness & N.A.N.
PLUS Some Extra Special Hidden Tracks in the Jon Judah Master Mix w/ Old School Classics and more MySpace.com Independent Music Finds
Current FuseBox Radio Broadcast Radio & Internet Affiliates (as of this week):

UrbanNetwork.com's The Mix Internet Radio Station – UN Power Jam Radio (owned by Urban Network Magazine) OKRP.com, ReeWineMusic.com/ReeWine Radio, Progressive Blend Radio, Sprint Radio Extra/mSpot (via the Worldwide Alpha Communications Network), SouthBound.FM, DeadBeat Radio, CrackAudio.com, TheBestJams.com/The Best Jams Radio, Radio CPR 97.5 FM, FlyTunes.FM/FlyCast ,Planet Urban (Austrailia)/PlanetUrban.com.au, AmalgamDigital.com, BlockJams.com, ConspiracyUK.com , FONYE Radio , VI Radio , DurdeeSouthRadio.com , Beyond.FM , MyBlockRadio.net, Rutgers University Radio, WRSU 88.7 FM, Stop Beefin' Start Eatin' Radio, Ceesiety Radio, Mixshow Blast Radio, Slip-N-Slide DJs Podcast, The Best Jams, ExtravaGangsta Radio, HipHopSoulRadio.com , Digiwaxx Presents: The Blast , White Folks Get Crunk for DJs, Legion Music & Media, UnderWorldMixRadio.com, MixLaWax Radio, Trunk Hustlers Online, 907 Jamz. The6.FM, Nilo Radio, 1.FM Jamz, Blayze University Radio, Blip.TV, iBlog126.com, Miro, WSOUF.com, True Fire Radio, StreetsD.com (Streets Mos Magazine Radio), Rock The Dub, Last Word Online, Soul Pitch Hustle, Black Soul Rhythms, Honey Magazine, i95.FM, The PRess Junkie, Planet Ill, Ground Up Radio, BlackCoffeeChannel.com (Coming Soon), Gutta Muzik (HD) Radio (Coming Soon)

** Most Stations/Outlets Tracked via RadioWave Monitor, Mediaguide & SoundExchange **
Subscribe to get the weekly episodes of the syndicated FuseBox Radio Broadcast with DJ Fusion & Jon Judah!
XML










//